From The Director
As the semester draws to a close and winter slowly nudge
s a spectacular fall to the side, the staff and I at the Goldfarb Center have been taking stock of recent programs, strategic developments and plans for the coming term.
We were pleased with our fall programming, particularly events surrounding the Lovejoy Award. Katherine Boo proved a splendid choice, of course, and our efforts to expand the student journalism component and better link students and faculty to the themes of Boo's writing were well received. We're already moving on further enhancements for next year's award, including the possibility of introducing a Lovejoy student award for opinion writing.
By all accounts the 2015 William R. and Linda K. Cotter Debate on genetically modified foods was a success. In a packed Ostrove Auditorium, the four panelists offered a range of perspectives to an audience from Colby and the community. Here too we have begun preparations for next year's debate, likely on U.S. immigration policies.
A few weeks ago the staff and I enjoyed a productive lunch with a group of engaged alumni on ways to forge stronger ties between students and Colby alums. They were quite enthusiastic about our Engaged Scholarship Initiative, in which students, faculty, alumni, and community partners team up to confront pressing problems in Central Maine and beyond. Our policy anchor teams have already begun their work, as you will read below.
We are excited about some new initiatives and a host of winter and spring events. If you've noticed, the 2016 election is heating up, and we stand ready to offer an array of related programs. Also of note, the spring semester will feature a three-day conference called Community, Culture and Conservation. This interdisciplinary exploration of the past, present, and future of the woods of New England, and the centennial of the National Park System, will surely be a significant, high-profile event.
Wishing you the best this holiday season and a splendid New Year!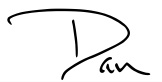 Daniel M. Shea
Director
---
Engaged Scholarship Initiative's Education Reform Policy Anchor Moves Forward
Assistant Professor of Education Karen Kusiak '75 moved the Goldfarb Center's Engaged Scholarship Initiative forward this fall with the launch of a policy anchor focused on education reform. Dubbed the Community Engaged Scholarship in Education (CES-E), Kusiak and her team will connect Colby students and faculty across disciplines in data analysis, program evaluation, advocacy, and original research to provide resources to policymakers and the greater community.
In December Kusiak hosted a lecture by Emily Kennedy-Talmage, a teacher for Lewiston Public Schools and active blogger on education reform efforts in Maine. Kennedy-Talmage led an engaging discussion on the state's controversial proficiency-based learning model. Future events include a film screening and a lecture by Paul Gorski, an award-winning expert on poverty and educational opportunity from George Mason University.
Kusiak's project serves as one of the initiative's three policy anchors currently in development, in which faculty, students, alumni, and community partners form an inclusive network of experts surrounding a pressing public policy issue. Water quality and economic development are the other two anchors, with more slated to form in the coming months.
You can learn more about the Engaged Scholarship Initiative in the latest issue of the Goldfarb Center's magazine.
---
Out of the Cold: Colby Volunteer Center Raises Funds for Shelter's Day Program
In just a few short weeks, the Colby Volunteer Center raised an impressive $15,558 toward the Mid-Maine Homeless Shelter's $35,000 shortfall in funding for its critically needed day shelter program, which allows the shelter to keep its doors open during daylight hours for the duration of the cold winter months. The CVC is now doubling down on its efforts to help ensure the program remains available to the community's most vulnerable citizens.
When members of the CVC learned of the shelter's need, their response was immediate. Clea Harrelson '16 and Cara Goldfarb '17, the CVC's co-liaisons to the shelter, worked with CVC codirectors Adam Lavertu '16 and Laurel Whitney '16 to develop a fundraising plan with the lofty goal of raising $35,000 to meet this year's need.
"After spending countless volunteer hours at the shelter, we've seen firsthand how critical the day program is during the winter months and how deserving these community members are of this service," said Harrelson. "Although the goal is daunting, we are committed to doing our best to keep this important program going."
Harrelson, Goldfarb, Lavertu, Whitney, and other CVC members have raised funds through a GoFundMe account, bottle drives, fundraising events, and more, dedicating much of their spare time to the effort. Understanding they need partners to reach their goal, they secured matching funds from the Student Government Association and the Office of the President, as well as support from various clubs and organizations both on and off campus.
"I believe the strength of a community is judged by how the most underserved people are doing," said Lavertu. "We need to ensure all members of the community are getting through the winter safely."
Click here to access the GoFundMe page. For more information about the campaign, contact Clea Harrelson '16.
---
2015 Cotter Debate Explores Perils and Promises of Genetically Modified Foods
Should we genetically modify foods? The Goldfarb Center brought together experts to discuss broad-ranging issues associated with genetic modification in today's food system. Panelists included Stephen Moose, professor of crop sciences at the University of Illinois; Judith Chambers, director for the Program for Biosafety Systems at the International Food Policy Research Institute; Jonathan Latham, cofounder and executive director of the Bioscience Resource Project; and Jodi Koberinski, Colby's 2015 Oak Fellow and food sovereignty activist. Namesakes of the series, President Emeritus Bill Cotter and his wife, Linda, attended. Audio and video of the discussion are available.
---
Upcoming Events Preview Events
Plans are in place for a spring semester chock full of diverse events, including those offered as part of the Colby Election Initiative, Engaged Scholarship Initiative, True Life After Colby series, Women at Work leadership seminar, and more. We're adding to the list often, so please check our online list of events regularly.
Colby Cares About Kids: National Mentoring Month
Through Jan Plan
In recognition of National Mentoring Month, CCAK will host an ambitious slate of events for mentors through the month of January designed to provide skills and experiences to enhance the mentor-mentee relationship. Events include film screenings and discussions hosted by Mules Against Violence, lunch and learns, workshops in collaboration with the Colby Counseling Center, and much more. The full schedule and more details will be on the CCAK website soon.
Proficiency-Based Learning as a School Reform Measure
Education Reform Policy Anchor Event
Feb. 24 | 7 p.m. | Diamond 141
Angela Hardy, director of coaching, Great Schools Partnership
With the national nonprofit Great Schools Partnership, Angela Hardy supports coordination of the League of Innovative Schools and codirects the NextGen Personalized Learning initiative. She coaches in Maine and supports a team of senior associates as they work with schools and districts across the region and the nation.
Media and the 2016 Election
Colby Election Initiative Event
Feb. 15 | 7 p.m. | Ostrove Auditorium
Erika Franklin Fowler, assistant professor and director of the Wesleyan Media Project, Wesleyan University
Erika Franklin Fowler directs the Wesleyan Media Project, which tracks and analyzes all political ads aired on broadcast television in real-time during elections. She specializes in political communication — local media and campaign advertising in particular — and her work on local coverage of politics and policy has been published in political science, communication, law/policy, and medical journals.
Voting Rights in America
Colby Election Initiative Event
Feb. 29 | 7 p.m. | Diamond 122
Ari Berman, contributing writer, The Nation magazine; investigative journalism fellow, The Nation Institute
Ari Berman has written extensively about American politics, civil rights, and the intersection of money and politics. His stories have appeared in the New York Times, Rolling Stone, and the Guardian, as well as the Nation, and he is a frequent guest and commentator on MSNBC and NPR. His new book, Give Us the Ballot: The Modern Struggle for Voting Rights in America, was published in August. Berman's first book, published in 2010, is titled Herding Donkeys: The Fight to Rebuild the Democratic Party and Reshape American Politics.
2016 George J. Mitchell Distinguished International Lecture
March 15 | 7 p.m. | Ostrove Auditorium
Former U.S. Senator George J. Mitchell will serve as this year's lecturer and will offer remarks about his experiences in foreign policy that he recounted in his bestselling book The Negotiator. Learn more about the Mitchell Lecture here.
A Green Revolution? The Politics of Pot in 2016
Colby Election Initiative Event

March 30 | 7 p.m. | Diamond 122
John Hudak, senior fellow and deputy director, Center for Effective Public Management, Brookings Institution
When it comes to marijuana, America is changing quickly. The legalization of medical and recreational marijuana is rapidly spread across a nation that once treated the cannabis plant as a scourge on society. Hudak will discuss the historical changes in public opinion, culture, politics, and public policy that have driven marijuana out from under basement heat lamps and into the sunshine of mainstream American politics.
Poverty and Educational Opportunity
Education Reform Policy Anchor Event
March 31 | 7 p.m. | Ostrove Auditorium
Paul Gorski, cofounder, EdChange; associate professor of integrative studies, George Mason University
Paul Gorski, an award-winning teacher and education reform advocate, will discuss how poverty impacts opportunity in today's education system. In addition to his work in poverty and educational opportunity, he also writes about social justice education and social justice activist sustainability.
Community, Culture, and Conservation: A National Conference
April 7-9 | Diamond Building
Offered during the centennial year of the National Parks System, this conference will bring together noted writers, scholars, performers, public officials, and community members to facilitate discussion, make connections, and find solutions to economic and conservation challenges faced by communities in Maine, New England, the country, and the world. Speakers and panelists range from writers to residents of towns in northern Maine, including Bill McKibben, Terry Tempest Williams, Wesley McNair, and Peter Forbes. Learn more about the conference here.
---