Letter from the Director
The energy on campus is palpable. More than 500 smart, eager first-year students have arrived, ready for their Colby adventure. Returning students, faculty, and staff are bursting with enthusiasm. September is a special month on Mayflower Hill!
At the Goldfarb Center, we are also excited about the coming year. A hefty portion of our fall programming will be on the 2016 elections. Saying there are issues to sort out — dynamics to better understand — would be one of the great, all-time understatements. We are in uncharted territory in many ways. On Oct. 5 we have a star-studded group of political journalists, including E.J. Dionne of the Washington Post, offering their perspectives, and one of the nation's leading congressional elections scholars, Paul Herrnson, will be here Sept. 20. We will, of course, offer an array of panel discussions and brown bag lectures throughout the semester.
While I am not at liberty to mention the name of the 2016 Elijah Parish Lovejoy Award winner, I can write that she's a world-class war correspondent. In conjunction with the presentation of her award, a photography exhibit titled "Capturing War: Images of Conflict, Upheaval, and Revolution" will be cosponsored by the Goldfarb Center and the Center for the Arts and Humanities. Three incredible photojournalists — Nina Berman, Carol Guzy, and Andrea Bruce — will share of their work and offer a few thoughts. The exhibit will be in the Diamond Building Atrium Oct. 24.
As we did the last three years, the Goldfarb Center will again sponsor a daylong conference for student journalists. The theme for this year's event is "Media at a Crossroads: What's Ahead for Budding Journalists?" We will also announce a new, exciting initiative at the conference — the Elijah Parish Lovejoy Student Journalism Award for Opinion Writing.
You will notice in coming months the release of election-related research from the Goldfarb Center. We will be conducting a poll of Maine residents and a survey of voters across the nation on issues related to civility and compromise. Stay tuned; I suspect some of these findings will be fascinating and important.
We enter the new year with enthusiasm and optimism. We encourage you to take part in our many events and programs.
Best Regards,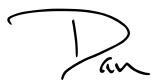 Daniel M. Shea
Director
---
Maine Concussion Management Initiative Hosts National Summit
The Maine Concussion Management Initiative hosted more than two dozen concussion management experts from across the country for the first annual Summer Concussion Summit in August to explore diagnostic tools and national standards to help prevent mild traumatic brain injury. Among the leading research, academic, and athletic organizations that participated were Boston Children's Hospital, Spaulding Rehabilitation Hospital, University of Pittsburgh, and the National Athletic Trainers' Association. Through these regular annual meetings, MCMI is taking its outreach, advocacy, and research efforts to the national level. Learn more about MCMI here >>>
---
Professor Neil Gross to Lead New Policy Anchor on Police Reform
Not since the civil unrest of the 1960s have issues of police reform occupied such a prominent place on the national agenda as they do today. In 2016-17 Charles A. Dana Professor of Sociology Neil Gross, who was once a police officer, will spearhead a new Goldfarb Center policy anchor on police reform. Components will include two years' worth of programming on police reform issues with links to new and existing courses across campus, a robust website of resources, and the establishment of connections with criminal justice research institutions around the country.
---
Fall 2016 Events
The Goldfarb Center will offer an array of programs in the coming months, with many focused on the twists and turns of the contentious 2016 election. Below are some of the highlights. Be sure to check the complete list of events on the Goldfarb Center's website.
Finding Your Voice: Women's Leadership Seminar Networking Reception and Kickoff
Sept. 16 | 5 p.m. | Blue Light Pub
Women's Leadership Seminar Event
In line with the Women Leadership Seminar's fall 2016 theme, "Finding Your Voice," this networking session will give participants an opportunity to hear from women leaders on campus about instances when they found their voice and how it has influenced their career. Participants also practice networking skills, meet one another, and find out what the seminar series is all about. Click here for more information and to register >>>
George Mitchell and the Lessons of Iran-Contra
Sept. 19 | 4 p.m. | Marchetti Room, Schair-Swenson-Watson Alumni Center
Doug Rooks '76, columnist, Morning Sentinel and Kennebec Journal
Seven years after his arrival in the U.S. Senate, George Mitchell came to national prominence with his performance in the 1987 televised Iran-Contra congressional hearings that exceeded Watergate in viewership. By dramatically facing Lt. Col. Oliver North and describing anew the values of American patriotism, Mitchell wrote a new chapter in his growing legacy. Award-winning author Douglas Rooks '76 will read from and discuss his new biography, Statesman: George Mitchell and the Art of the Possible, including new behind-the-scenes details and analysis of how Mitchell's address came to join the roster of classic political speeches.


Continuity and Change in Congressional Elections
Sept. 20 | 7 p.m. | Ostrove Auditorium, Diamond Building
Paul Herrnson, professor of political science, University of Connecticut
The elections of 2016 are being held during a period of deep voter unrest and general dissatisfaction with the presidential candidates, the political parties, and politics in general. The larger political environment undoubtedly will influence the tone and outcomes of some congressional elections. However, congressional campaigns have their own dynamics and idiosyncrasies. This talk will analyze who runs for office, who wins, and the key factors that differentiate winners from losers. Other topics include the impact of super PACs and other outside spending groups and the implications of congressional elections for representation, policymaking, and democracy more broadly.
Pulling Back the Curtain on the 2016 Election
Sept. 27 | 7 p.m. | Liberty Hotel Ballroom, Boston, Mass.
Dan Shea P'18, director, Goldfarb Center; professor of government
Michael Cuzzi '98, senior vice president, VOX Global
Shira Center, political editor, Boston Globe
This year's race to the White House has been anything but conventional, setting precedents in everything from campaign strategy to political endorsements, campaign finance, and voter behavior. Well before the nominees were established, experts were left scratching their heads in an attempt to predict what would happen next, let alone the final outcome. This unique approach to examining the election will offer an array of perspectives — from a practitioner, an academic, and a journalist — to help make sense of this historic election. Registration is required for this event. Click here to register >>>
President Trump! And Other Implausible Possibilities
Oct. 5 | 7 p.m. | Ostrove Auditorium, Diamond Building
E.J. Dionne, columnist, the Washington Post; senior fellow, Brookings Institution
Eliana Johnson, Washington editor, National Review Magazine
David Shribman, editor-in-chief, Pittsburgh Post-Gazette
In many ways, this election shattered the mold. With a little over one month to go before the election, this panel of experts will explore a host of topics: candidate strategy, voter attitudes and preferences, media nuances, long-term implications, etc. The discussion will help us understand the forces that led to these changes and what lies ahead for American politics.
Media at a Crossroads: What's Ahead for Budding Journalists?
A one-day conference for student journalists
Oct. 23 | 8 a.m. | Diamond Building
The keystone of any democracy is a free press. In the United States, no other private institution is afforded such explicit, broad constitutional protections as the media. The 2016 presidential election has brought a host of new issues to the fore. But what does this mean for a budding reporter, editor, or news commentator? The 2016 student journalism conference, held in conjunction with the prestigious Lovejoy Award for courageous journalism, will bring together a range of experts — some of the nation's best reporters and editors, renowned academics, and media gurus — to chart some of these shifts and offer insight that will help college reporters and aspiring journalists adapt to the changing tides.
Capturing War: Images of Conflict, Upheaval, and Revolution
Oct. 24 | 4 p.m. | Diamond Atrium
Nina Berman, documentary photographer, author and educator
Andrea Bruce, documentary photographer; co-owner and member, NOOR Photo Agency
Carol Guzy, American news photographer, the Washington Post
In conjunction with the Lovejoy Award, three award-winning war photographers will display and discuss some of their most compelling work.
2016 Elijah Parish Lovejoy Award Convocation
Oct. 24 | 7:30 p.m. | Lorimer Chapel
Colby's Lovejoy Award, established in 1952, honors a journalist who continues Elijah Parish Lovejoy's heritage of fearlessness and freedom. The 2016 recipient will be announced in the coming weeks. Click here for more information >>>