Election Day 2016: The Goldfarb Center partnered with Campus Life and the Student Government Association to host an action-packed Election Day Extravaganza. Hundreds of members of the Colby community turned out to participate in activities that included busing to the polls, live music, media coverage on big screens, giveaways, a photo booth, and more.
---
Letter from the Director
I have been fortunate to watch many presid
ential elections unfold while on a college campus. It is a great place to witness such important events — there is always so much energy and optimism, and all seem aware and engaged.
The day after is usually a mixed bag, with some relieved and others disappointed. But what happened on Mayflower Hill the day after the 2016 election caught me completely off-guard. Some welcomed the outcome, but a large number were shocked and gravely upset. They asked, "How could this be happening in America?"
It was a very long and very controversial campaign. We were pulled into the race in vivid and sometimes startling ways for more than a year. Unrelenting polling data pointed to a different outcome. For many, the opportunity for a woman to finally shatter the most important glass ceiling led to the despair over the results, and for others, the outcome cast a dark cloud over important policy questions.
The Goldfarb Center cosponsored an impromptu "campus discussion" the day after the election. My colleagues Laura Seay of the Government Department and Cheryl Townsend Gilkes of Sociology and African-American Studies helped lead the discussion with a crowd of more than 300. One of the themes of my brief remarks was that we need to work harder to better understand the forces that shaped Donald Trump's victory. An outcome that seemed so implausible to us was logical, even self-evident, to many of our fellow citizens.
As you will note below, the theme of our spring programming is to better appreciate the forces that shaped the 2016 presidential election. We will open the year with a discussion on the potential implications of a Trump administration, followed by a lecture from author Tom Frank. Frank's new book, published in the summer of 2016, is titled Listen Liberal! Whatever Happened to the Party of the People? We will have a panel discussion of nationally prominent journalists on how the media may have played a role in the outcome. Our William R. and Linda K. Cotter Debate will focus on the democratic nature of our system.
Deconstructing the 2016 election will take years and we may never fully understand all of the elements that brought Trump to power. But the claim that many people at colleges and universities missed his popularity because they spend their days guarded in an echo chamber must be taken seriously.
Ice has quickly spread across Johnson Pond and the students are preparing for a well-deserved break. We at the Goldfarb Center wish you happy holidays and a spectacular new year!
Best Regards,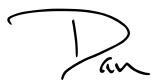 Daniel M. Shea
Director
---
Brody Award Program Sponsors Colby Mock Trial Team's Regional Tournaments
Colby's mock trial team's season is off to a promising start with good showings in two regional tournaments this fall. The team won three of four trials against teams such as MIT and Brandeis at the University of New Hampshire. Sam Hamilton '17 received an individual witness award, which recognizes top performers on a single side of a case. Almost every member of the team came away with high scores at a second tournament at the University of Pennsylvania in November.
The Morton A. Brody Distinguished Judicial Service Award sponsored both trips as part of a multifaceted effort to enhance student engagement around the program. Held biennially, the national award honors an outstanding United States federal or state judge for their integrity, compassion, humanity, and judicial craftsmanship. The program has also formed a partnership with the University of Maine School of Law, encouraging interaction between students and faculty from both campuses.
"The opportunity to travel for and compete on Colby's mock trial team has undoubtedly been one of the most central and valuable aspects to my Colby experience," said Angie Peterson '18, one of the team's captains. "After dozens of practices over the course of several months, seeing our team's hard work come together and our cases unfold against other experienced and talented teams is an honor on both an academic and personal level."
The team is now preparing to compete at Mock Trial Regionals in February with the goal of winning a bid to the Opening Round Championships of Mock Trial Nationals in March.
Learn more about the Morton A. Brody Distinguished Judicial Service Award here >>>
---
Goldfarb Center, Alfond Youth Center Connect Local High School, Colby Students to the Legislative Process
The Goldfarb Center partnered with the Alfond Youth Center to provide three local students an opportunity to experience the inner workings of state government in November.
The three students — one from Lawrence High School and two from Winslow High School — participated in Maine Youth in Government, where they joined participants from across the state to spend a weekend serving as delegates running a mock legislative session in the State House.
Christine Clark '19, a classics and government double major, served as the delegation's advisor. When the students were elected by their peers to serve as senators and state representatives, she helped them over the course of several weeks prepare for their roles. She also led them through the process of drafting, formatting, and submitting a bill, which focused on safety regulations for new drivers. One of the students was tasked with defending the bill before their peers, and the team was successful in having it passed into law.
"Serving in this role was an excellent way for me to connect my Introduction to American Politics coursework to my community service interests," said Clark, a Maine native who grew up in Central Maine and participated in Alfond Youth Center programs. "As their advisor, I could help these students learn important hands-on skills and be a part of their excitement and success, which was truly rewarding."
The students will present about their experience to the Alfond Youth Center's board in December, where they plan to encourage opportunities for more students to participate in the program in future years.
Learn more about Maine Youth in Government here >>>
---
Spring Events Highlights
A full schedule of spring events will be coming soon. Be sure to check our website for updates.
Transition to Power: What to Expect in the Early Days of the Trump Administration
Jan. 23 | 4 p.m. | Room 122, Diamond Building
A panel discussion on Donald Trump's transition to power.
Panelists include:
Cal Mackenzie, Professor Emeritus of Government
Philip Nyhus, Associate Professor of Environmental Studies
Nadia R. El-Shaarawi, Assistant Professor of Global Studies (tentative)
Listen Liberal! Whatever Happened to the Party of the People?
Feb. 9 | 7 p.m. | Ostrove Auditorium, Diamond Building
Thomas Frank is a best-selling author, political analyst, historian, journalist, and columnist for Harper's Magazine. He has written several books, most notably What's the Matter with Kansas? (2004). Frank analyzes trends in American electoral politics and propaganda, advertising, popular culture, mainstream journalism, and economics. Frank will base his talk on his highly acclaimed 2016 book, Listen Liberal! Whatever Happened to the Party of the People?
On the Road: Colby Goes to D.C.
March 9-11
The Goldfarb Center and the Colby Career Center, together with the Division of College and Student Advancement, will fly up to 20 students for a two-night trip to Washington, D.C. to engage with experts on public policy issues, explore career opportunities in government and politics, network with alumni, and tour the capital. Learn more here >>>
Media Malpractice? The Press Effect in the 2016 Election
March 14 | 7 p.m. | Ostrove Auditorium, Diamond Building
The role of the media in the 2016 election was exceptional and will be studied for decades. Was there a media bias? Did the press underestimate Donald Trump's support, or did it help fuel his ascent? These questions and many others will be put to our distinguished panel of journalists in a lively, 75-minute exchange.
Panelists include:
Steve Collinson, senior enterprise reporter, CNN
Maggie Haberman, political correspondent, New York Times
Colin Woodard, state and national affairs writer, Portland Press Herald / Maine Sunday Telegram
2017 William R. and Linda K. Cotter Debate: American Democracy?
March 29 | 7 p.m. | Ostrove Auditorium, Diamond Building
In light of the exceptionally turbulent 2016 presidential elections, as well as a broad array of other on-going transformations, many now ponder the soundness of what Alexander Hamilton dubbed as our "grand experiment." Are citizen's sovereign or largely powerless? Can future generations redeem a government of, by, and for the people?
The 2017 William R. and Linda K. Cotter Debate will offer a wide-ranging and vibrant conversation about the democratic character of the United States in the 21st century.
Panelists include:
Benjamin Page, Gordon Scott Fulcher Professor of Decision Making, Northwestern University; author of Democracy in America? What Has Gone Wrong and What We Can Do About It (Forthcoming).
Roslyn Fuller, scholar; author of Beasts and Gods: How Democracy Changed Its Meaning and Lost Its Purpose (2015)
Peter Levine, associate dean and Lincoln Filene Professor of Citizenship and Public Affairs, Tufts University; author of We are the Ones We Have Been Waiting For: The Promise of Civic Renewal in America (2013)
Moderator: Joseph R. Reisert, Harriet S. Wiswell and George C. Wiswell Jr. Associate Professor of American Constitutional Law, Colby College
Learn more about this year's Cotter Debate here >>>