Religious Studies
Investigate religious texts, beliefs, and practices to better understand different cultures beyond the stereotypes.
Explore religions of the world with scholars who are experts in particular histories and traditions.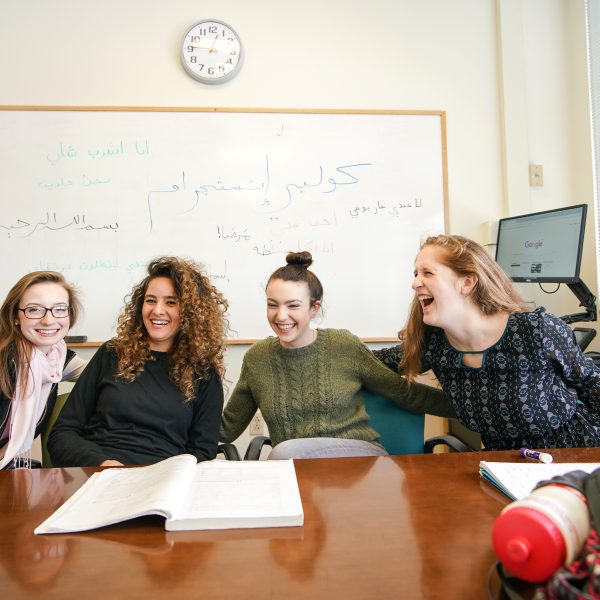 Contact
Lovejoy 354
4640 Mayflower Hill
Waterville, Maine 04901
207-859-4640
Facebook
About Religious Studies
Majors in the Religious Studies Department explore faith, spirituality, and history while examining the origins and development of the world's major religious traditions—Christianity, Judaism, Islam, Buddhism, Hinduism, Sikhism, Jainism, Confucianism, Taoism, and Shinto. Study these traditions by scrutinizing literature, ritual practices, and religion's impact on cultural development. Courses are grouped to cover Eastern religions, Judaism and Islam, Christianity, and the Bible. All seniors produce an independent research project with a faculty mentor, and many majors choose to extend their investigations with a yearlong honors project. With small classes—seminars don't exceed 15—and engaged students and professors, discussions are lively and thought provoking.
The department offers a major and a minor in religious studies. As with all interdisciplinary programs, requirements are met by selecting elective courses in religious studies and related fields including anthropology, art, English, government, history, Jewish studies, music, philosophy, and sociology.
Faculty and Staff
Learn more about the members of the department
Events
Engage with the department