Welcome! We would like to give you a brief introduction to what your ColbyCard ID will do for you. During your four years, you will find that using your ColbyCard will be an important aspect of your daily life. You will use your ColbyCard to gain access to residence halls and dining halls, check out library books, buy postage stamps, make photocopies, and make purchases at the Joseph Family Spa, Cotter Union Post Office, bookstore, Marchese Blue Light Pub ,and health center. Please browse the topics listed to the left for additional information that we hope will make owning and caring for your ColbyCard simple.
Click here now to make a deposit!
Use ColbyCard "eAccounts" App for iPhone and Android!
Transact Campus eAccounts has created a mobile application for iPhones and Android smartphones allowing users to monitor accounts on the go. You can check your balance, make a deposit, and mark your card lost/found at lightning speed. Search for "eAccounts" to download the free app today. If you have any questions, email [email protected].
ATTENTION CLASS OF 2025 (*including new faculty and staff)
Students are encouraged to email their ID photo before August 1 to the ColbyCard Office. All photos submitted must be a recent color picture for your ID card. The picture should be a simple "selfie" taken with your smartphone and then emailed unedited to [email protected]. No photos with hats or sunglasses accepted. Click here to send your photo in JPG (.jpg) format or simply take a photo with your smartphone and email it to us.
*Students, faculty, and staff can submit a photo anytime as long as they have an active Colby username and password.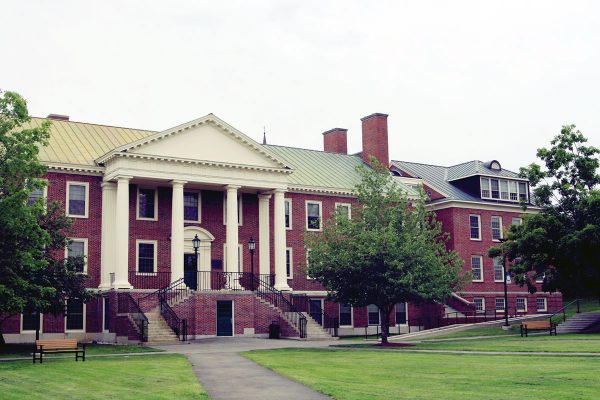 The ColbyCard Office is located in Lovejoy Room 146
Card Office Contact Information
Any problems or questions regarding your ColbyCard should be directed to 207-859-4130 or you can stop by the card office on the first floor of the Lovejoy Building, room 146.
Office Hours:  8:30 am-4:30 pm, Monday-Friday
Email:  [email protected]