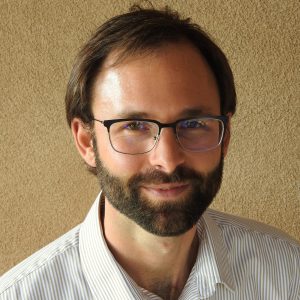 Charlie Hankin
él/ele/he
Title
Visiting Assistant Professor of Spanish
Information
Office Hours
https://calendly.com/cdhankin/office-hours
Current Courses
| CRS | Title | Sec |
| --- | --- | --- |
| SP127 | Intermediate Spanish I | A2 |
| SP127 | Intermediate Spanish I | B2 |
| SP127 | Intermediate Spanish I | C |
| SP127 | Intermediate Spanish I | D |
| SP135H | Introduction to Critical Analysis: Rap en espanol | A |
Education
PhD, Princeton University (2021)
MMus, University of Oregon School of Music and Dance (2015)
BA, Reed College (2011)
Areas of Expertise
hip hop and Afro-diasporic poetics

Caribbean and Brazilian popular music and literature

comparative literature

postcolonial studies

sound studies

ethnomusicology
Current Research
My forthcoming book
Break and Flow: Hip Hop Poetics in the Americas
(UVA Press) introduces an archive I have built of hundreds of rap songs and lyric transcriptions by more than 60 artists from Cuba, Brazil, and Haiti. I draw on critical theory, formal analysis, and insights from multiple years of ethnographic fieldwork and collaboration to demonstrate how rap's local granularities produce common poetic features and social imperatives that cut across language and nation. I treat rap songs as poetic events that produce material effects in the social sphere, ranging from Black feminist worldmaking to neoliberal yearning. By using hip hop to create local-global connections and remake history and place, rappers in the Americas participate in a community writing practice and produce decolonial forms of knowledge.
An additional book project tentatively entitled "Music-Literature Crossings: Writing, Race, and Decolonization in the Caribbean" looks at the cross-pollination between music and literature in the Caribbean within an Afro-diasporic framework. I explore how the intertextuality or intermediality between writing and sound reconfigures inherited ethno-racial, aesthetic, and political categories.
In 2017, I recorded violin tracks and co-produced with Malcoms "Justicia" the Cuban hip-hop album
Sentimientos Desafinados
, which was nominated for a CubaDisco award. I am also featured on the Haitian hip-hop albums
Kwonik on GetoYout
and
R.O.D. Rhod over D-Fi
.
Publications
"'Enraizados da letra': Lyrics and the Letter in Cuban, Brazilian, and Haitian Rap."
Journal of Latin American Cultural Studies, 2022.
"Writing Cumbia Villera: Intermediality, Performance, and Neoliberalism in Washington Cucurto and Gabriela Cabezón Cámara." Forthcoming in the Revista Canadiense de Estudios Hispánicos.
"La Aldea: Martí, McLuhan y marginalidad en el hip-hop habanero."
In Isla Diseminada. Ensayos sobre Cuba (Hypermedia), 2022.
"Presencia y performance: los cantares mexicanos frente al historicismo."
e-Spania: Revue interdisciplinaire d'études hispaniques médiévales et modernes 30, 2018, pp. 1-21. DOI: 10.4000/e-spania.28168.
"Rap e conscientizção: o legado de Paulo Freire no hip-hop cearense."
Entrelaces 1, no. 10, 2017, pp. 132-145.
"The (Latin) American Underground: Havana and Marginocentric Hip Hop."
Atlantic Studies: Global Currents 14, no. 1, 2017, pp. 82-98.
"Contrapunteo de Los Orishas y Los Aldeanos: El hip hop cubano dentro y fuera de la Revolución."
1616: Anuario de Literatura Comparada 4, 2014, pp. 201-219.