PRODUCTION ARCHIVE: 2022-2023
A.I.M by Kyle Abraham
Photo by Christopher Duggan
Friday, September 16 and Saturday, September 17, 2022
7:30 p.m., Strider Theater
Contemporary dance company A.I.M by Kyle Abraham, considered "one of the most consistently excellent troupes working today" (The New York Times), provides multifaceted performances, educational programming, and community-based workshops across the globe. Led by acclaimed Choreographer and Artistic Director Kyle Abraham's innovative vision, the work of A.I.M is galvanized by Black culture and history, and grounded in a conglomeration of unique perspectives; described by Abraham as a "post-modern gumbo" of movement exploration. A.I.M is one of the most active touring dance companies in the United States, with an audience base as diverse as A.I.M's movement vocabulary, drawing inspiration from a multitude of sources and dance styles. Since A.I.M's founding in 2006, Abraham has created more than 15 original works for and with the company. To expand its repertoire and offer a breadth of dance work to audiences, A.I.M commissions new works and performs existing works by outside choreographers, such as Trisha Brown, Bebe Miller, Andrea Miller, and current A.I.M dancer Keerati Jinakunwiphat. Kyle Abraham's unique vision and illumination of poignant and relevant issues set him apart from his generation of choreographers as a leading creative force in dance. A.I.M extends this vision and amplifies surrounding artistic voices to share movement and community-based work with audiences around the world. This performance at Colby features the dance pieces: Big Rings, The Quiet Dance, Bebe Miller's Rain (Company Premiere), and Our Indigo: If We Were a Love Song.
Audience by Václav Havel
Friday, September 30 and Saturday, October 1, 2022 at 7:30 p.m.
Strider Theater
Presented by the departments of Government and Performance, Theater, and Dance
Audience, performed by Czechoslovak-American Marionette Theatre, is a new production of Vaclav Havel's classic autobiographical play. Featuring live actors and traditional marionettes, the one-act play follows Ferdinand Vanek, a distinguished playwright forced to work in a brewery because his writings have been banned by the Communist regime. This production is presented in conjunction with Havel and Our Crisis: An International Conference of Scholars and Leaders at Colby.
"About the 'Vanek Principle'" -Review by Beate Hein Bennett and "Václav Havel's Audience; A masterful production experienced simultaneously in three ways." -Review by Karen Bardash
Read the reviews here!
Colby Theater Company: Haunting Hour
Featuring short plays by Sarah Fiete, Hollie Pryor, and Bess Welden
Co-directed by Tess Van Horn and Bess Welden
Friday, October 28 and Saturday, October 29, 2022 at 7:30 p.m.
Strider Theater
This fall, a theatrical event of chilling proportions arrives on campus: Haunting Hour, a craftily curated collection of short plays just in time to usher in Halloween 2022. An intrepid ensemble of Colby student performers will bring alive an evening of contemporary and classic stories ranging from spine-tingling to silly, delightful to dastardly disturbing in Mayflower Hill's most paranormally-active edifice, Runnals/Strider Theater. Co-directed by Performance, Theater & Dance faculty Bess Welden and visiting artist Tess van Horn. (This evening of scary stories may not be suitable for young children.)
Portland Ballet: Giselle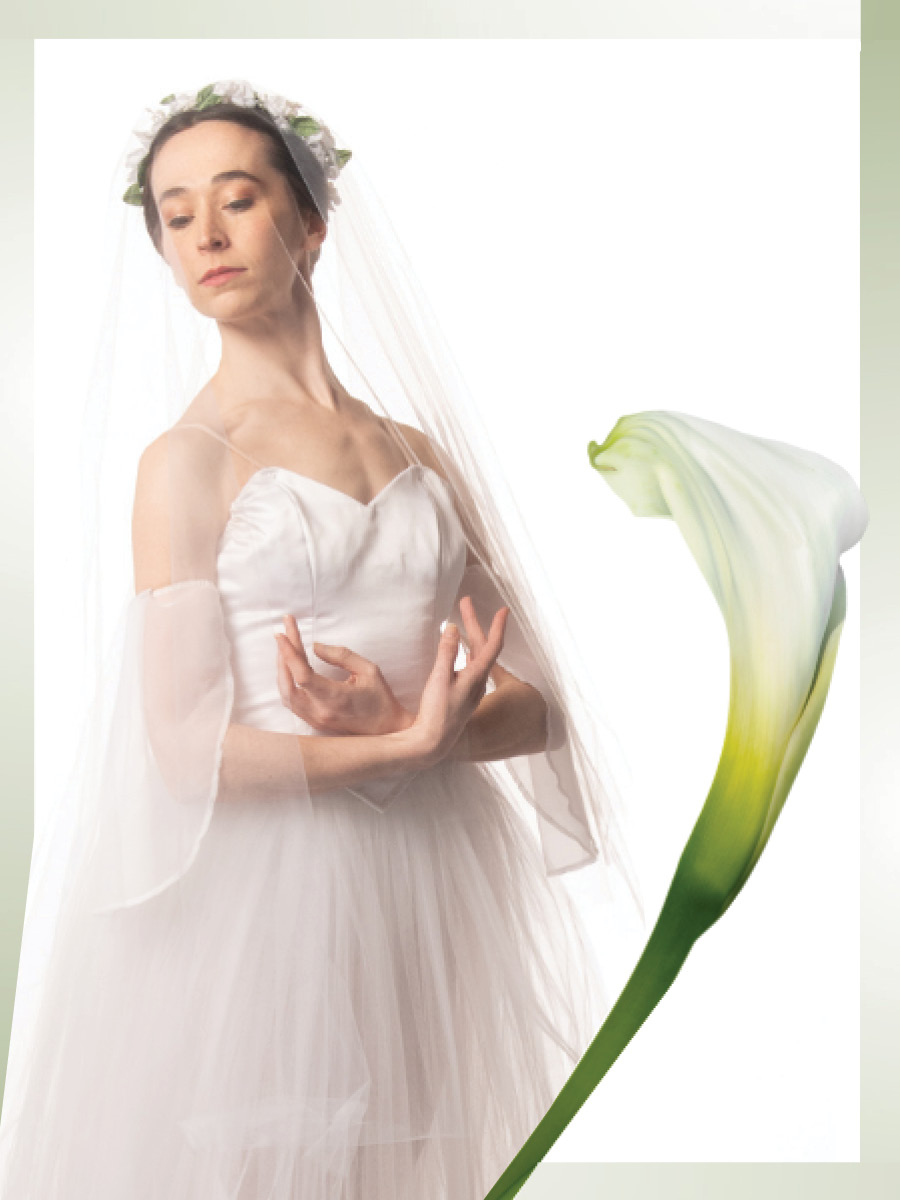 Photo by Lissy Thomas
Friday, November 4, 2022 at 7:30 p.m.
Strider Theater
Presented by the department of Performance, Theater and Dance
Portland Ballet brings Giselle, a story of love and betrayal, life and death, vengeance and forgiveness, to Colby. Follow the story, as passionately told by the dancers of Portland Ballet, of the peasant girl, Giselle, as she falls in love with the nobleman, Albrecht, whose betrayal condemns her to the unearthly realm of the Wilis. This beloved romantic ballet, set to music by Adam, has withstood the test of time as one of ballet's predominant works to showcase the power of storytelling through ballet.
Colby Dance Company: Break, Burn, Build
Photo by Melissa Blackall Photography
Artistic Director, Matthew Cumbie
Friday, November 18, 2022 at 7:30 p.m.
Saturday, November 19, 2022 at 2 p.m.
Strider Theater
Student dancers perform in a mixed repertory concert featuring new works directed by faculty, students, and guest artists. Professor Matthew Cumbie will lead the annual first-year dance project, open to any interested student performers in their first semester at Colby. The student choreographers in TD355, Applied Choreography will each create new works, mentored by Professor Cumbie, and guest artists.
Project Broadway
Music Director, Dr. Wee Kiat Chia
Scenography Lead, Jim Thurston
Friday, February 3, 2023 at 7:30 p.m. and Saturday, February 4 at 2 p.m.
Strider Theater
This collaboration between the Music and Performance, Theater, and Dance departments features students from the JanPlan Musical Theater Workshop course performing musical theater's greatest hits!
Colby Dance Company and Portland Ballet
Collaboration: An Uncommon Accord
Photo by Jason Dixson Photography
Co-directors, Annie Kloppenberg and Nell Shipman
Friday, February 10, 2023 at 7:30 p.m. at Strider Theater
An Uncommon Accord is the culmination of a JanPlan course with Colby students in residency with Portland Ballet. Students will participate in daily company classes with the Portland Ballet professional company, resulting in this new creative project co-directed by Nell Shipman and Annie Kloppenberg.
Turn & Change: Shakespeare's Duets
2023 Fringe Festival
Saturday, April 15 – Saturday, April 29, 2023 at various locations to be announced
Fringe Dance Performance: 'untitled sad piece'
Saturday, April 15 at 2:00 and 3:30 pm
Boulos Gallery, Paul J. Schupf Wing for the Works of Alex Katz, Colby College Museum of Art
Sponsored by the Colby College Department of Performance, Theater and Dance.
Set to songs by the 1970's duo The Carpenters, "untitled sad piece" examines the sensation of a sinking heart. In quiet reiterative solos, touching duets, and one wild investigatory burst of galumphing, five dancers respond to the deep sadness in the grain of Karen Carpenter's voice, initiate from the dancers' hearts, and find tenderness.
Heidi Henderson '83 is the choreographer for this work, which features professional performers (including Sara Gibbons '15) as well as current Colby students. This performance is funded in part by the New England States Touring program of the New England Foundation for the Arts, made possible with funding from the National Endowment for the Arts Regional Touring Program and the six New England state arts agencies.
Please note that seating will be limited in the Boulos Gallery, Paul J. Schupf Wing for the Works of Alex Katz. Admission is free and open to the public.
This program is part of the 5th annual Fringe Festival, a community-wide initiative that highlights collaborative, innovative, and interdisciplinary arts experiences taking place between April 15 – 29, 2023. Fringe is an opportunity to amplify and bring together the already incredibly vibrant arts activities taking place across campus and in Waterville.
Eurydice by Sarah Ruhl
Farewell to Strider: A Hybrid Current Student/Alumni Show and Alum Gathering
Directed by John D. Ervin
Friday, April 28 at 7:30 p.m. and Saturday, April 29 at 7:30 p.m.
Strider Theater
Esteemed playwright Sarah Ruhl has reimagined this classic myth from a feminist perspective, giving the title character the power to control her own fate, except Eurydice has just died on her wedding day, and having been dipped in the River, no longer remembers the people she loves most.  Somehow, she must choose between eternity in the Underworld with her birth family, or returning to Earth, for a second chance at life with the family she hopes to establish. This is a story about looking back while moving forward, and couldn't be a more perfect play for the last-ever performance in Strider Theater.
An event to say goodbye to the beloved theater space on the weekend of the 46th anniversary of its dedication.