Public Photo Library
Browse our public photo library to find visual assets for your project. This collection is available to students, staff, faculty, and the public.
Browse Photo Library
Find Photographers
Need help with a project? Browse our list of photographers.
Find Photographers
Questions Regarding Photography?
Photography is critical in helping tell the story of our diverse community. By capturing authentic moments—the people, events, and places of our community—we further establish the Colby brand as a leading liberal arts college in America.
Hiring a Professional Photographer
Access our list of recommended photographers to help you identify the right partner for your needs.
Tips
The photographer will need specific information from you prior to providing an estimate for your project.
Know your budget


As with all projects, knowing what your budget is in advance of reaching out to a photographer is important. 

Hire a professional photographer who specializes in the type of photography you need


Specializations can include sports, events, journalistic, portraiture, or creative.

Give them a brief outline of what you need captured and why


Include what is important about the shoot, who is important to capture, and how the photos will be used.

Share examples of photography styles you would like to emulate


This ensures your photographer will be better equipped to achieve your vision. Include examples of current Colby photography to help strengthen our visual brand.
Example information to share with your prospective photographer:
This event is focused on a nationally recognized keynote speaker. We would like to capture a rapt audience of students and members of the community. We plan on recapping it on our social media channels and website that night or the next day by noon. Please provide a selection of angles of the speaker, capturing their personality when speaking and in the moments meeting with students after the talk.
If you have questions about photography styles or hiring the right photographer for your needs, please contact the Office of Communications for guidance.
Copyright
Professional photographers will, in most cases, retain the copyright to their photos. Colby retains first publication rights and permission to use the images as outlined in the contract. 
Always have the conversation with the photographer about the licensing of the photos, particularly:
When crediting the image in use

Years of use before relicensing

If editing of the image is allowed by someone other than the photographer
Never use an image that is copied from the internet without purchase or written permission from the photographer. Using an image without permission is theft of copyrighted work and can easily cost thousands of dollars in legal fees paid by the department that is responsible for the use of the image.
Please contact the Office of the General Counsel if you have questions.
Tips on Photography
Portraits
These generally focus on a single subject. Depending on the mood and tone that you're after, images can feel expressive and bright or more serious and stoic. A simple, uncluttered background with natural light falling on your model while in an authentic setting best aligns with Colby's brand.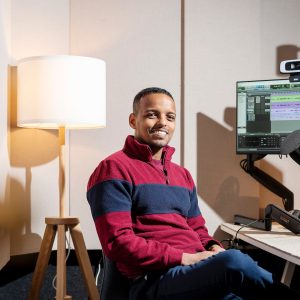 Landscapes
Natural settings without people may be used for many years. Natural settings including people bring the environment to life year-round and illustrate the use of our campus as it pertains to the story being told.
Environments
These range from campus-wide gatherings to intimate group gatherings to impromptu moments. Capturing the energy of the speaker or the event with the audience present is key to conveying the importance of the moment to those who were not there.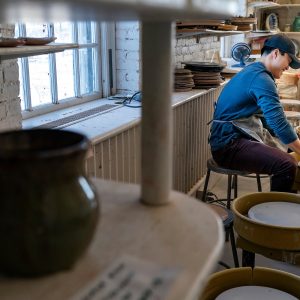 Details
Anytime you can focus on a small detail or key part of a larger story, it can highlight an interesting aspect of the subject. Whether it's a bumblebee in a lap or the strings on a grand piano, detailed photos help bring a story to life.
Events
These images often capture movement and interaction. They focus on gathering places—classrooms, performance spaces, libraries—any place where photography can show the broad-ranging diversity of our community and how we interact with one another.
Photo Release Form
All people who are photographed and who are not associated with Colby will need to complete a photo or model release form. Please retain this form for your records.
Vendors
Browse a list of vendors Colby has successfully collaborated with on various creative and marketing communications projects. If you recommend a vendor be added to this list, please email [email protected].